The ear has a unique morphology. In fact, no two are the same! Facing this diversity, the interest of earphones brands for the customization of their products keeps growing. So how to offer custom fit earphones? Find out in this article how 3D scanning technology is transforming the hearing experience by enabling the creation of earphones that are perfectly tailored to each ear.
Customization of earphones, a major and current challenge
Today, the majority of earphones are in-ear monitors. They are designed as standard products, hence brands carefully study their shape for ensuring optimal ergonomics. Nevertheless, it remains a challenge for consumers to find the earbud that will ensure a perfect fit.
Moreover, with the development of more and more sophisticated technologies, we observe the commercialization of new high-tech products for the ear such as hearables. Latest generation devices that must fit perfectly to work well.
What are hearables ?
Hearables are a new generation of ear devices with innovative and so-called smart features. Some of the latest generation earphones are considered as hearables.
These smart hearables features include proximity sensors that automatically pause and resume music when the user removes or reinserts an earphone. As well as advanced capabilities to collect biometric and medical body activity data. These multi-functional devices are often equipped with Bluetooth and incorporate features similar to hearing aids, as well as health tracking technologies.
In order to ensure the correct functioning of these devices and the comfort of their users, they must be perfectly fitted to the wearer's ear in the same way as earphones.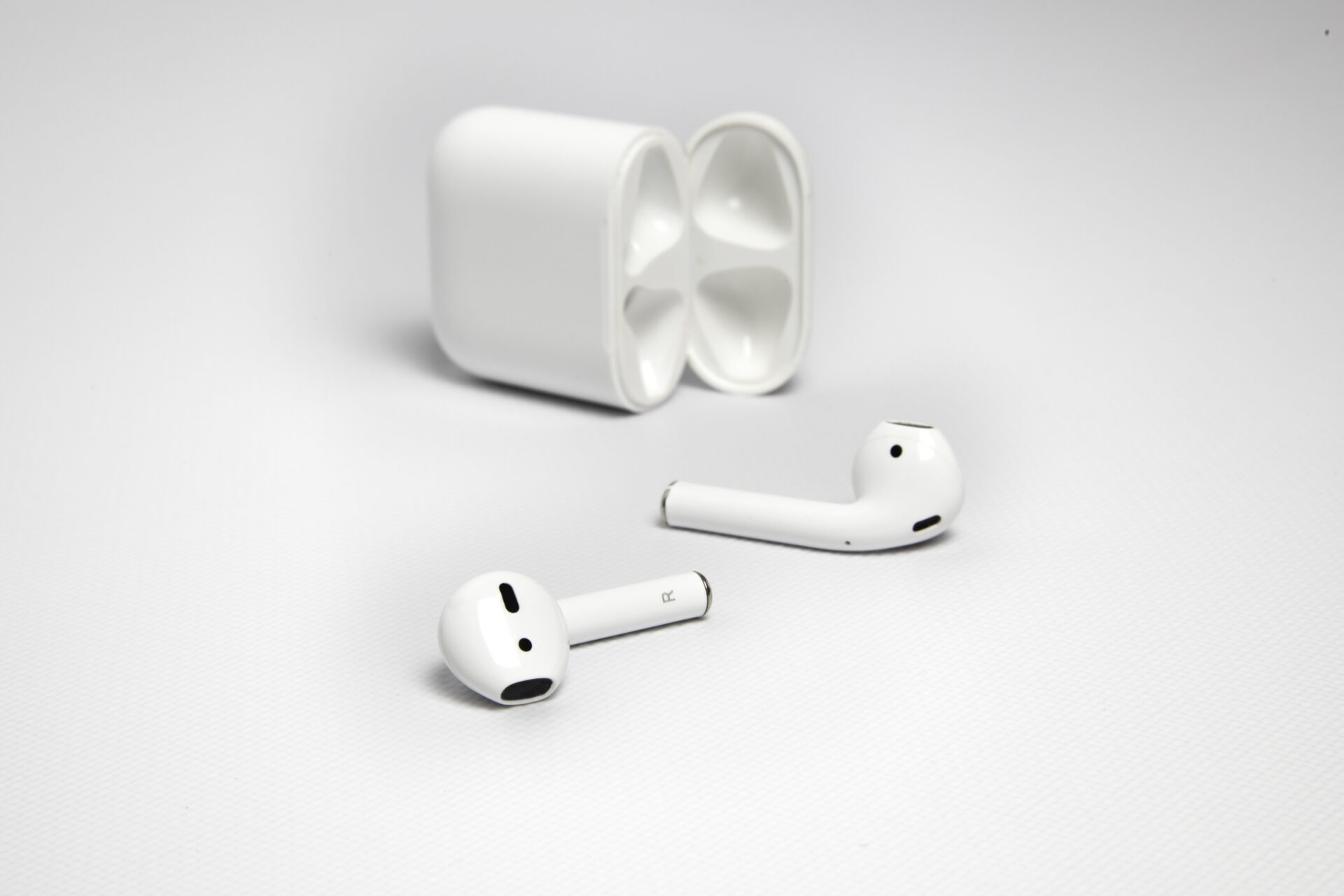 How to customize fitting on a large scale? Solutions for custom fit earphones: choice among standard sizes and semi-custom fit
Ideally, it would be better to deal on a case-by-case basis and design custom-fitted earpieces for each customer by physically casting both ears up to within the ear canal. But this is a difficult process to implement on a large scale and remotely.
However, there are alternatives allowing brands and manufacturers to get closer to such level of customization:
Offering a wide range of standard sizes, with the possibility to recommend the product size that best fits each ear.
Create "semi-custom" products, combining custom elements for the external parts of the ear and standard elements for the ear canal.
For the deployment of these alternatives, it is essential to offer a solution that is accessible to everyone and can be remotely applied. What could be better than using the most common tool, already in everyone's pocket? With MyFit Solutions, offer a 3D scan of the ear from smartphones to offer custom fit earphones remotely!
MyFit Solutions technology for earphones customization
The story of MyFit Solutions: ear digital measurements experts
Everything started in 2018, when Xavier Deshayes, a runner's lover and visionary entrepreneur, decided to put an end to a problem that was affecting 60% of runners at the time: earphones falling out or causing pain. This is how MyFit Solutions was born, a French company developing a unique and revolutionary technology dedicated to 3D acquisition from smartphones.
At the beginning, MyFit Solutions created custom earphone tips from a 3D scan of the ear using smartphones. Thanks to 3D printing, these eartips fitting the morphology of each ear were designed to be added to the earphones of major brands like Apple, Bose or Devialet. This innovative solution offered custom comfort, improved sound and saved time in the design process.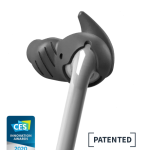 Applications of MyFit Solutions technology in the industry
Today, MyFit Solutions works closely with health professionals, ENT specialists and high-tech companies, enabling them to offer product fitting customization from smartphones.
With MyFit Solutions it is possible to:
1/ Instantly recommend the most suitable product size for your customers' ears: Thanks to MyFit Solutions' artificial intelligence algorithms, more than 60 measurement points are automatically extracted across the entire ear (concha, tragus, helix,…). This, in order to match available product sizes.
2/ Create "semi-custom" products : These hybrid products combine custom elements for the external parts of the ear, scanned from a smartphone, and standard parts for the ear canal (using soft materials for example).
3/ Easily capture ear 3D models at scale from smartphones: Professionals can easily collect ears 3D scans for their R&D development of earphones or hearables remotely and in large numbers.
MyFit Solutions technology: accurate, fast and accessible to all
MyFit Solutions offers a unique technology that is accessible to all, offering several advantages:
Ease of use: MyFit Solutions turns a smartphone into a scanner, making the scanning process simple, intuitive and guided.
Speed: Performing a scan is fast and requires only a few seconds.
Accuracy: MyFit Solutions scans offer millimeter-accuracy with over 60 different measurement points across the ear.
Remote personalization: Brands can use this technology to recommend a product size remotely, or to make products that are 100% fitted to the morphology. A new experience for their customers, from their smartphones
In order to ensure the correct functioning of these devices and the comfort of their users, they must be perfectly fitted to the wearer's ear in the same way as earphones.
How to use the MyFit Solutions technology to scan the ear with a smartphones
Performing an ear scan with a smartphone is now a simple and easy process in four key steps:
Step 1: Target the ear

Following the step-by-step instructions in the MyFit Solutions app, position the phone correctly. Also make sure to clear the ear by pinning back the hair.

Step 2: Start the scan

Perform the calibration following the instructions in the MyFit Solutions application, so that the ear is recognized by the app, and the scanning can be performed. You will then see an augmented reality guide on your smartphone screen.

Step 3: Color the facets

Scan following the augmented reality guide In a playful way, the MyFit Solutions app helps you capture all the parts of the ear by indicating the areas to scan and the distance to keep.

Step 4: Complete the scan

Continue scanning the ear until all the boxes are colored green, meaning that the scan is completed.
But don't worry, with MyFit Solutions, you don't need to be an expert, it is possible to successfully perform a scan on the first try, without any prior training!
Why customize earphones with MyFit Solutions?
There are many benefits for users and brands to adopt MyFit Solutions technology:
1/ Enhanced functionality and performance
Earbuds proper fitting is crucial to ensuring that they work properly. Selecting the right size or opting for semi-custom fit earpieces can improve a number of factors: optimizing acoustic experience, comfort and stability, sound quality, and reducing external and ambient noise.
2/ Customer satisfaction and comfort
Customer satisfaction and comfort are key when dealing with wireless earphones or earbuds. These products are frequently worn for long hours while working, playing sports or entertaining. Earbuds perfectly fitting each user's morphology limit the risk for discomfort or irritation. By offering customized devices or a recommendation of the perfect fit, manufacturers can meet the specific needs of each user.
3/ Personalized customer experience through 3D scanning and technology innovation
Customer experience is at the heart of what brands and manufacturers are looking for. Today it is possible to do this in a 100% digitized way thanks to 3D scanning from smartphones and thus create a direct and totally personalized link with their customers.
4/ Valuing the innovation and quality of products offered by brands
In a constantly evolving audio market, brands seek to stand out by highlighting innovation and quality of their products, such as bone conduction headphones, rechargeable hearing aids or stereo earphones. Recommending the perfect fit or offering custom fit earphones demonstrates a strong commitment to excellence and attention to detail. This approach not only provides an enhanced user experience, but also reinforces the brands' reputation as innovative players.
You want to offer custom fit earphones to your customers remotely? You have a wide range of standard sizes and want to recommend the perfect size remotely? Or you would like to scan 3D ear models or get enriched ear databases for your product developments? Contact us for more information.
Would you like to find out more about our 3D scanning solutions and applications?